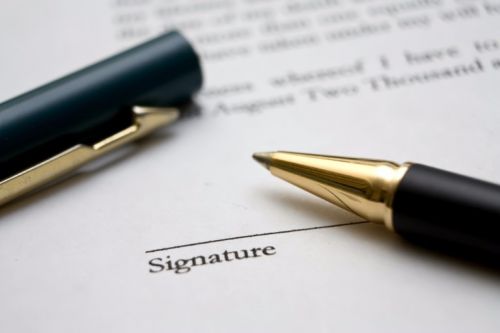 Selling a property as important as your family home, selling a residence that you inherited or moving for a new experience or for personal or professional reasons all represent an important stage in life. This stage requires the assistance of experienced professionals who will know how to help you avoid all the mistakes inherent in this type of situation.
 
 
Our real estate advisors handle the sale of your property in a personalized and exclusive manner, regardless of the financial value of your property.
 
 
By definition, your property is unique. It therefore merits special analysis in order to determine the right price.
 
 
Experience has taught us that the secret to a successful sale is based on two basic principles:
 
 
Setting the Right Price: The Key to Success
 
 
Selling real estate is a profession. Only an experienced professional with complete understanding of the local market can set your property's price with you, after thoroughly assessing the realities of the market (not too high, not too low).
 
 
The ideal time period for selling a real estate property in France ranges between 3 to 6 months. A mispriced property will stagnate on the market for 9 months or more, losing its appeal and, therefore, its value. As a result, a property might be sold at a lower price than the one we initially advised.
 
 
Without the help of an expert, with experience in the complexities of a constantly changing real estate market, you run the risk of setting a sale price for your property on your own that is completely incompatible with the market, and then finding yourself in this situation.
 
 
When discussing a sale price, the first thing to remember is that the financial value of a property is within a price range from the highest to the lowest price. No property has a fixed price. The goal for us, in your best interest, is to have your property in the best sale condition possible so that it can be positioned at the highest point in this price range. Because of the added value represented by the Sotheby's International Realty brand, the breadth of its network, and the trust of our clientele, your property will become prized and benefit from the "novelty" effect. Once it is in the best possible condition, our real estate advisor will put your property on the market at the highest end of the "price range".
 

This gives our real estate advisor leeway to negotiate adjustments in the purchase price and also allows them to accelerate the sale. Such a discount could prove to be the tipping point in negotiations so you can successfully place your property in the highest part of the initial valuation and obtain the optimized price of Evian Sotheby's International Realty and Lake Geneva Sotheby's International Realty.
 
 
Putting real estate on the market at a price that is too high - overvalued - could cause the property to lose value in the long run, since the property will not interest potential buyers. This represents a danger for the seller. There will be no viewings or counter offers.
 
 
Sign an "Exclusive" Listing Agreement to Evian Sotheby's International Realty and Lake Geneva Sotheby's International Realty
 
 
Deciding to sign an "exclusive" listing agreement with an advisor at Evian Sotheby's International Realty and Lake Geneva Sotheby's International Realty significantly increases your chances of closing your sale more quickly at the best price.
 
 
Dealing with just one person will simplify matters for you and allow you to develop a quality relationship with your real estate advisor.
 
 
When you sign an "exclusive" agreement with our agencies, you have access to a higher level of service, particularly for enhancing the value and marketing of your property. You would also give yourself every chance for a successful transaction under the best conditions with the exclusive added value of Evian Sotheby's International Realty and Lake Geneva Sotheby's International Realty.
 
 
Our agency offers and will provide unique, innovative, and successful marketing for your property. Basing our approach on both the creation of new advertising channels (the internet, real estate sites appropriate for your property, social media, etc.), as well as traditional methods (newspapers, magazines, brochures and events), we have all the skills necessary to put your property on the market in an optimized, targeted and contemporary manner. You will be presented with a vast array of marketing solutions tailored to your property, on a local, national, and even an international level. See the Our Services section.
 
With an average of 17 sales per year, our advisors know their markets inside out. Because real estate is our passion, and your satisfaction is our priority, we can guarantee that your property will be handled with the professionalism and commitment necessary for the ideal outcome in the sale of your property.
 
 
Do not hesitate to seek advice from our Evian Sotheby's International Realty and Lake Geneva International Realty agencies to discuss your planned sale with one of our real estate advisors.