Contact us
Evian
Sotheby's International Realty
3 Place du Port
74500 EVIAN LES BAINS, France
Lac Léman
Sotheby's International Realty
25 rue du Bourg
74140 MESSERY, France
>
>
PRESTIGIOUS APARTMENT
BETWEEN GENÈVE AND EVIAN

Very nice prestigious apartment for sale between Evian and Geneva in a historic castle, where, among others, Marcel PROUST stayed. The house has recently been tastefully renovated and has been divided into 6 lots. The apartments for sale range from 2 bedrooms to 3 bedrooms for an area ranging from 106 m2 for the smallest to 163 m2 for the largest. Note that each of the apartments has a cellar and 2 outdoor parking spaces.
The latest news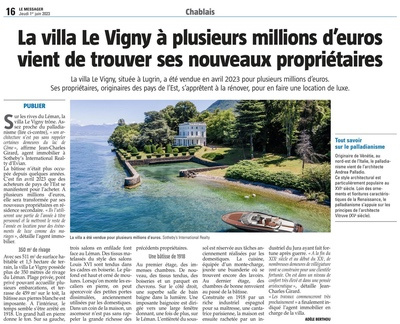 EXCEPTIONAL WATERFRONT SALE
The Le Vigny villa, located in Lugrin, was sold in April 2023 for several million euros. Its owners, originally from Eastern countries, are preparing to renovate it and turn it into a luxury rental. The building had been unoccupied for several years. In late April...
Read more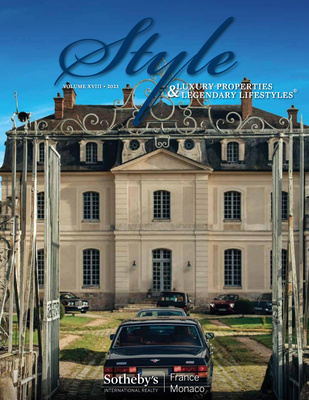 STYLE 2023
"Style" is the flagship annual publication of Sotheby's International Realty France - Monaco. Bilingual and dedicated to French and Monégasque properties, "Style" enjoys targeted international distribution with 15,000 copies offered to the most qualified clients of...
Read more